Our Team
Richard Yardley, OD
Dr. Yardley grew up on a cattle ranch in Beaver, Utah and graduated Summa Cum Laude from Southern Utah University. He graduated in 2002 from Southern California College of Optometry, where he gained experience in a tertiary and primary care environment. His experience includes pre- and postoperative surgical consulting for LASIK, cataracts, and other forms of anterior and posterior eye diseases. Dr. Yardley is certified in the treatment and management of eye disease. He has participated as a research investigator in multiple pilot clinical research studies funded by the National Eye Institute and is an Adjunct Clinical Faculty at Southern California College of Optometry. He has served on the board and as President of the Utah Optometric Association and was also on the National Advisory Board for the Wavelight laser. In addition, during his training at the University of Utah Moran Eye Center and VA Hospital, he gained experience in specialty contact lens fittings (i.e. keratoconus), as well as the management of diabetes, hypertension, and glaucoma cases.
He has earned many professional and collegiate honors, awards, and scholarships. Currently, Dr. Yardley is an active member of the UOA and AOA. He resides in Richfield with his wife, Ashlee, and their five children.
Sheila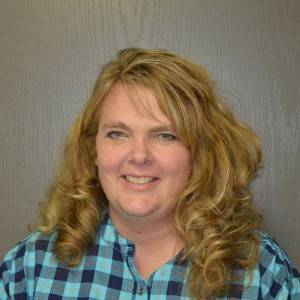 Sheila Anderson has been employed at Mountain View Vision Center for 21 years. Sheila and her husband Kevin have lived in Sevier County all of their lives and have loved that they have been able to raise their 4 children here as well. She enjoys camping, four wheeling and spending time with her family.
Stephanie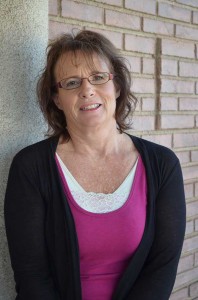 Stephanie has been working in the medical field since 1989 and has been working for Dr. Peterson as his assistant since 1995. She enjoys boating, traveling and scuba diving. She and her husband Jesse have 3 daughters and 6 grandchildren.
Jenn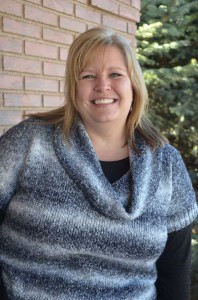 Jennifer has been the receptionist at Mountain View Vision since 2008.  She has the best job in the world and loves the patients we serve.  Originally from Salt Lake, Jennifer & her husband Darrel have lived in Monroe for 14 years.  Together they have three daughters, Shelby, Megan & Ashley.  She loves spending time with her family, especially with her two grandsons Jordan & Logan.
Natalie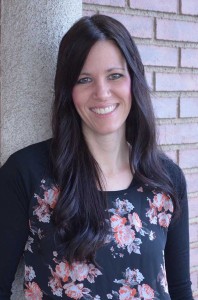 Natalie has been an optician for Dr. Peterson since June of 2009. She will be able to assist you in finding the best eyewear and lenses to fit your individual needs that will make you look great. She is friendly, always has a smile on her face and will make you feel welcome.
Ric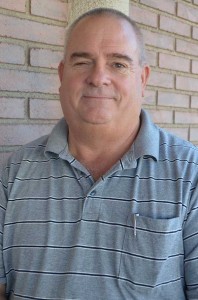 Ric has been in the optical field for 25 plus years and has worked for Dr. Peterson since 1999. He is a Board Certified Optician and runs the lab at the office. He is from Sevier County and is married to Teresa Taylor Roberts. They have 2 children and 1 granddaughter. Ric loves the outdoors and riding his 4 wheeler.